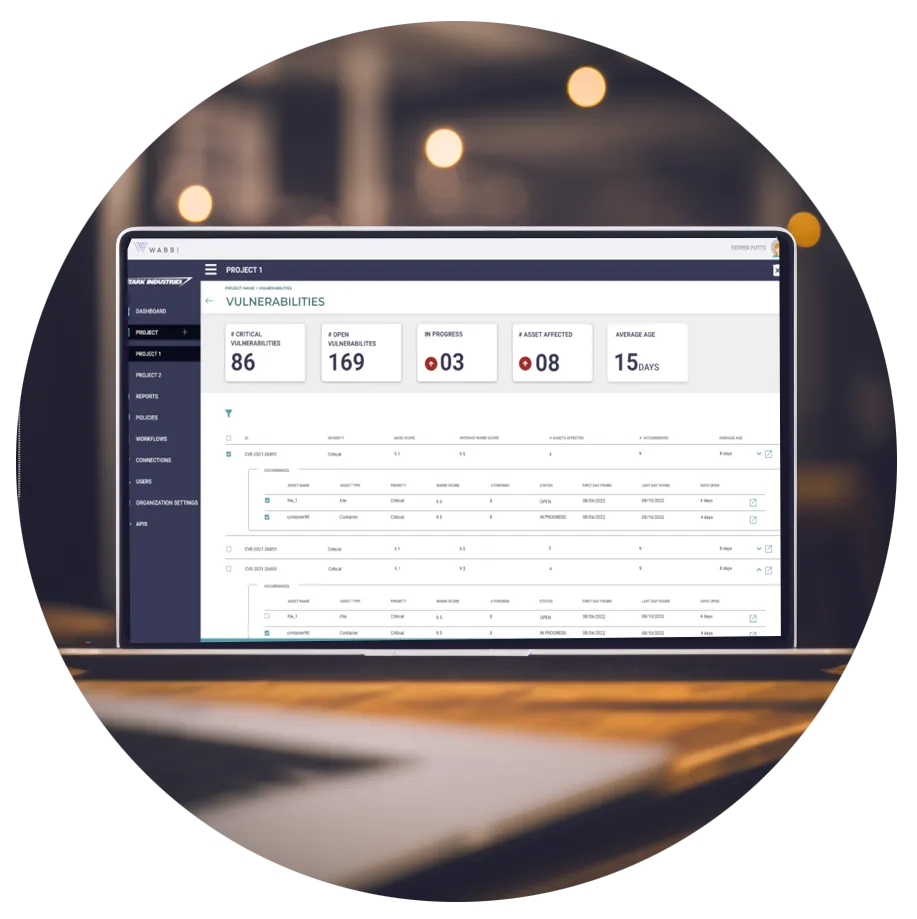 CONTINUOUS SECURITY PLATFORM
You can't fix everything first.
By understanding the risk profile for an an application, Wabbi's context-based vulnerability management is able to prioritize remediation and inform response protocols – all within existing workflows.
Holistic Picture of Risk
Take security beyond just vulnerabilities – from critical vulnerabilities to failed controls, dismissed policies, container configuration or network issues – prioritize all of them according to your project-specific risk profile
Focused Remediation
Project-level risk profiles and aggregated prioritization of security issues allow you to focus remediation efforts on only the most critical issues, so code can keep shipping
Control & Plan for Security Debt
Keep up with the constantly changing threat landscape by dynamically monitoring not only for new vulnerabilities but all security issues. When necessary, issues are automatically created in Wabbi and pushed to the ticketing system for quick resolution.
> Correlate, deduplicate and prioritize project-level security issues for remediation.
> Automatically create tickets for issues that need to be remediated to pass the security gate.
> Block the build based on your risk tolerance and do it across the entire security program; from vulnerabilities, to failed controls, to dismissed policies.
> Get control of existing security debt by estimating the effort required to remediate security issues.
> Predictive analytics help budget for security-related work during planning so projects can be delivered on time and on budget.
> Automatically create tickets when new issues arise and push to the ticketing system for resolution.
> Monitor for new vulnerabilities, policies and security issues and notify relevant teams something needs to be fixed.
Initiate scans proactively or reactively in the SDLC
Re-prioritize vulnerabilities based on the risk concerns of the specific application
Integrate vulnerabilities for remediation into ticketing systems, apply SLAs, & monitor completion
Apply custom priorties and rules 
Correlate and aggregate vulnerability scan results across tools and time in a single record
Understand vulnerability occurrences across assets, environments, & applications
Take control of your vulnerability management.