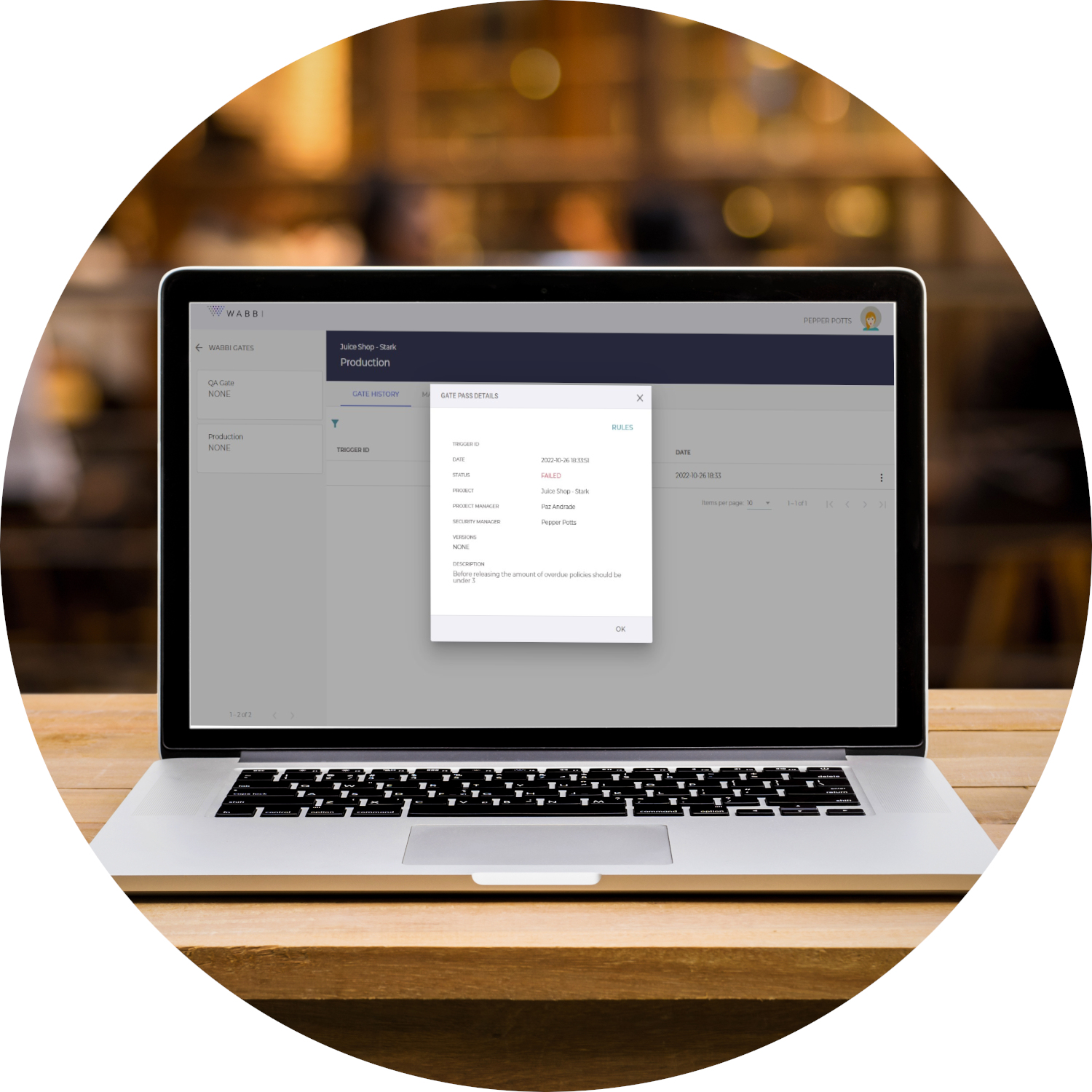 CONTINUOUS SECURITY PLATFORM
Secure Release Management
A Checklist is not Release Management
With Wabbi, get the confidence to know your code is being shipped in line with security standards. Every time.
Reduce Friction
Orchestrate policy-based release workflows & integrate them into the tools development teams are already using to keep their focus on shipping code.
Dynamic Controls
Control your release gates by environment so you don't have to stop everything to fix one thing, so QA can continue testing while development remediates vulnerabilities.
One Definitive Truth
With your security gates integrated, automated and orchestrated in the development process, you have one source of truth for the go/no-go on each release.
When Security can't move at the speed of Development, it gets left behind.
SLA tracking for remediation across time and versions
Full audit trails for post-release analysis
Overrides based on custom parameters such as time & compliance
Integration into build tools for automated go/no-go
Correlate and aggregate vulnerability scan results across tools and time in a single record
De-risk project delivery
By orchestrating the end-to-end application security program, Wabbi answers these questions AS code is being developed, not after it, for seamless security release management.