CONTINUOUS SECURITY solutions
Keeping track of secrets isn't easy.
You need a platform to automate the provisioning and revocation of certificates, track lifecycle management, provide irrefutable logs for security audits and integrate with other back-end security applications to keep development flowing, and the hackers out. 
Give Your AppSec Team Confidence & Control over Secrets Management
Define certificate details and owners
Automatically create certificate schedules
Proactively send reminders before the expiration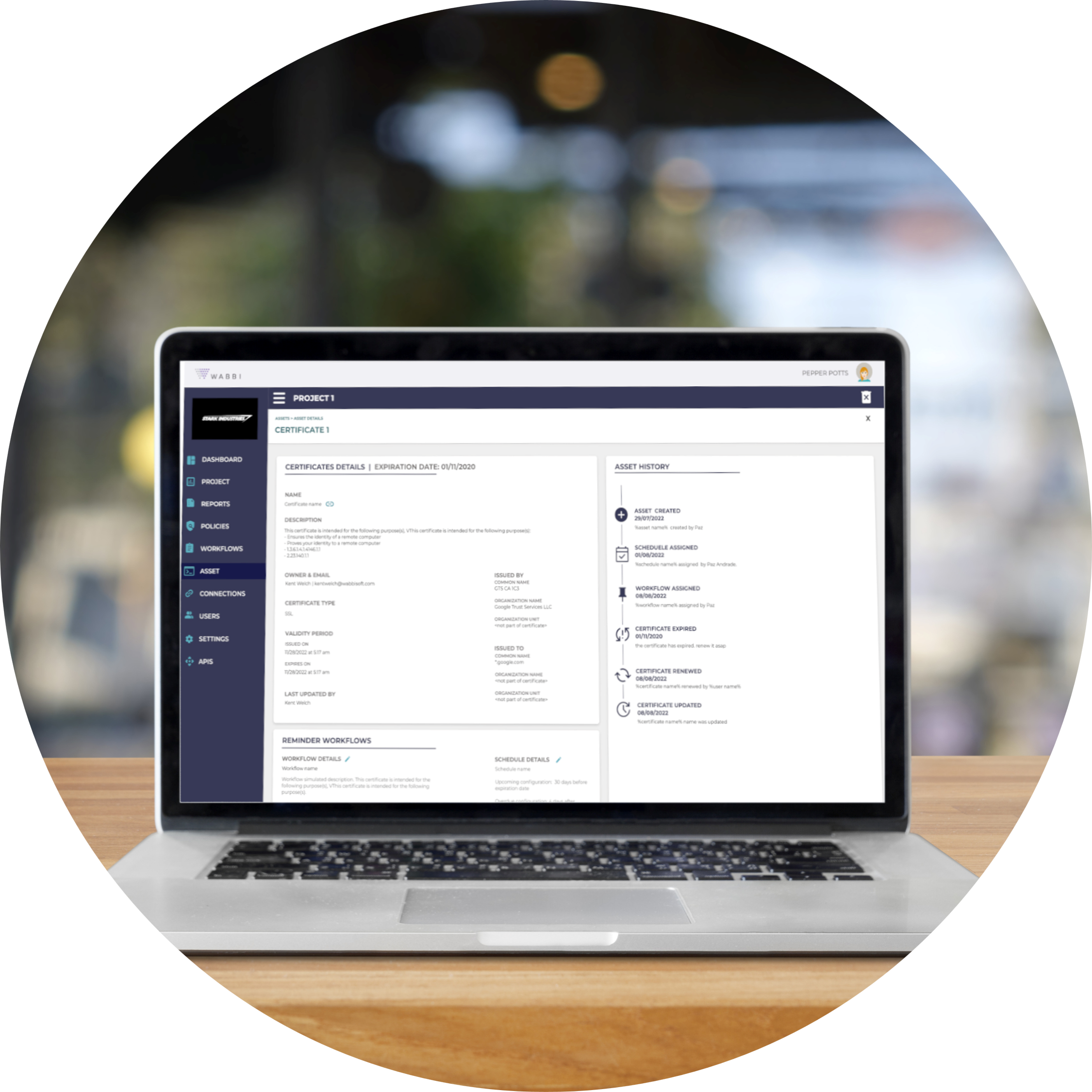 Automate approval processes
Discover new or existing certificates
Automate renewal with certificate authorities
Seamless Secrets Management
 With secrets from a variety of sources, keeping track of them—
· when they expire
· what they cover
· if they have been provisioned properly
—isn't an easy job. You need automation to ensure that the keys and secrets are properly protected, and you can scale up your protection as you deploy more servers and applications that depend on these secrets without adding complexity to your application security process or strain on your team.
Secrets Made Simple
With Wabbi, you can assign secrets owners to direct alerts, alarms and actions to them when secrets are about to expire, have expired and the instructions on how to renew them to ensure your secrets management is always up to date with the latest security standards for your enterprise.