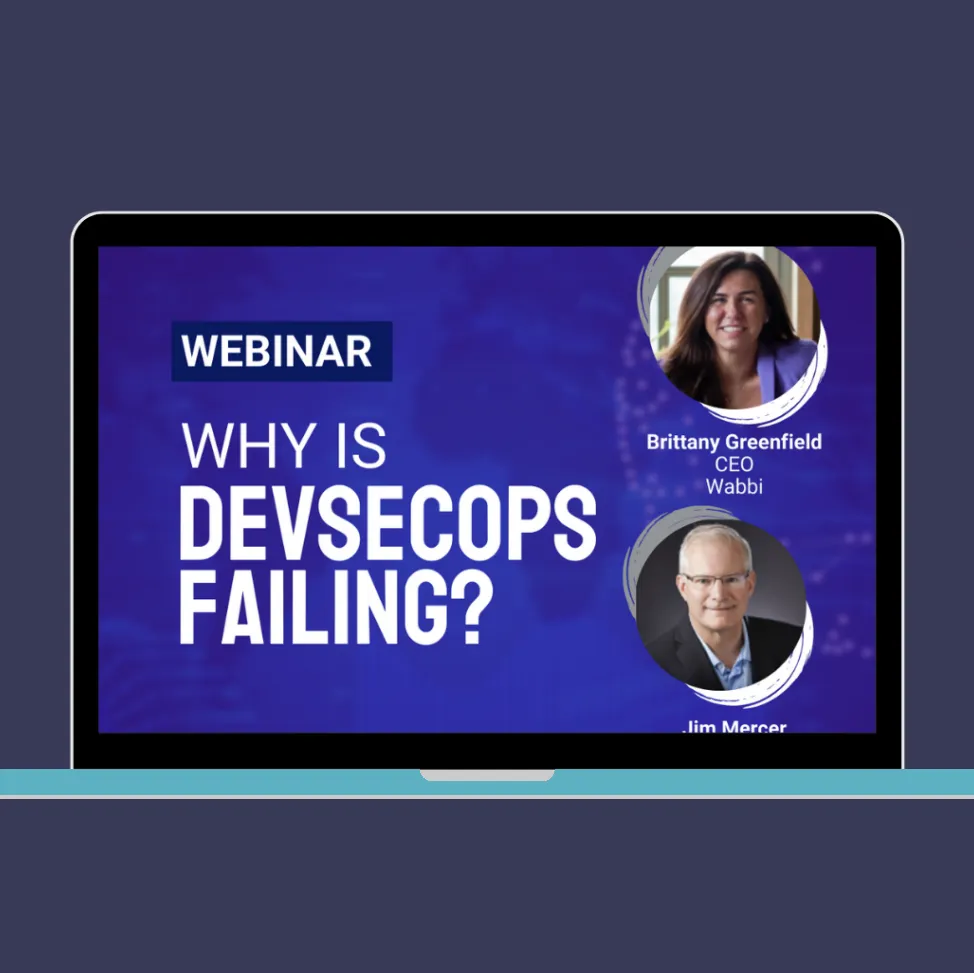 Why is DevSecOps Failing?
Jim Mercer, Research Director, DevOps & DevSecOps at IDC and Brittany Greenfield, CEO & Founder of Wabbi discuss why DevSecOps is failing. IT and security leaders recognize the critical need to integrate security into development. However, they're struggling to execute, according to IDG research. That's why a best-in-class approach—one that empowers the development team to take ownership—gives organizations a clear path to delivering secure code. Watch this webinar to learn from industry experts how best-in-class companies are overcoming the great disconnect. 
Submit your information below to access the on-demand briefing.