continuous security ecosystem
The Wabbi Visual Studio integration enables developers to view applicable policies and provide feedback in their IDE without disrupting their workflow.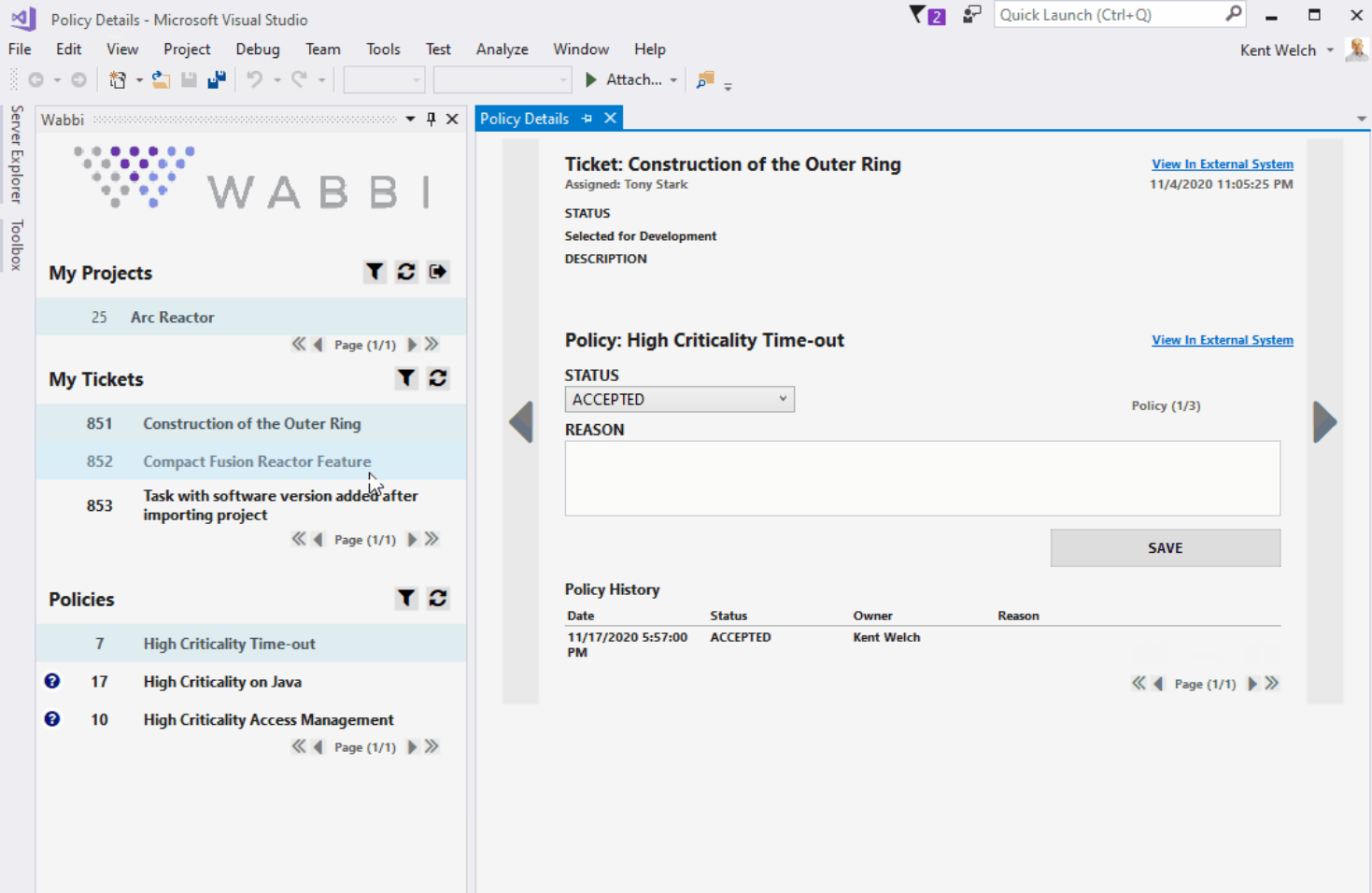 Transparency into AppSec for Developers
No longer are developers left wondering what application security policies they have to follow to ensure their code keeps shipping. Directly in their IDE they get the specific policies and controls they have to follow to ensure they know how to apply the right secure coding practices to their feature – all without disrupting them while they write code.
Download the Wabbi Visual Studio Plugin from the Marketplace.