continuous security platform
One program.
One platform. 
With Wabbi you can manage all components of your Application Security program in a single platform, ensuring frictionless end-to-end integration into your existing DevOps workflows. 
Wabbi's centralized policy engine correctly assigns the right policies to the right projects every time.  With an ever changing threat landscape, you will be able to clearly determine which projects are impacted by policy changes, and automatically push out notifications to stakeholders to ensure code is always meeting the current security standards.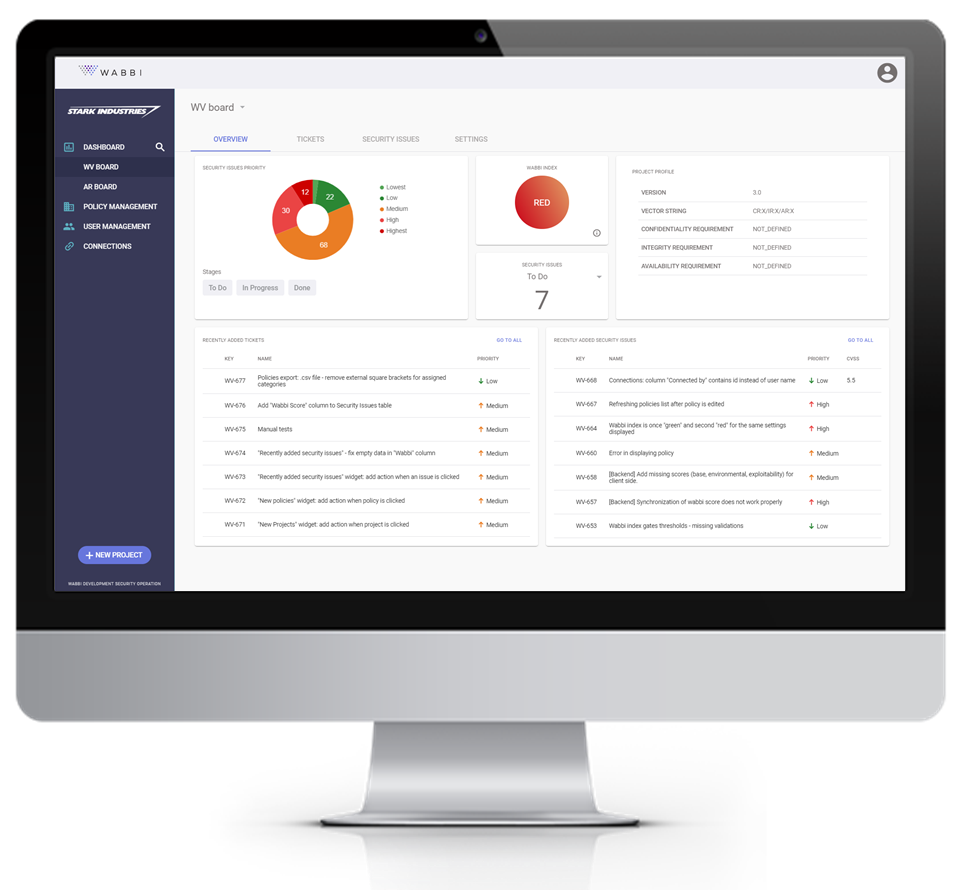 Wabbi informs PMs and Developers in advance of the policies, standards and controls against which the project will be evaluated. This prevents unsecure coding practices from the beginning, and provides visibility into potential bottlenecks so you can have confidence that projects will continue to be delivered on time, on budget, and at velocity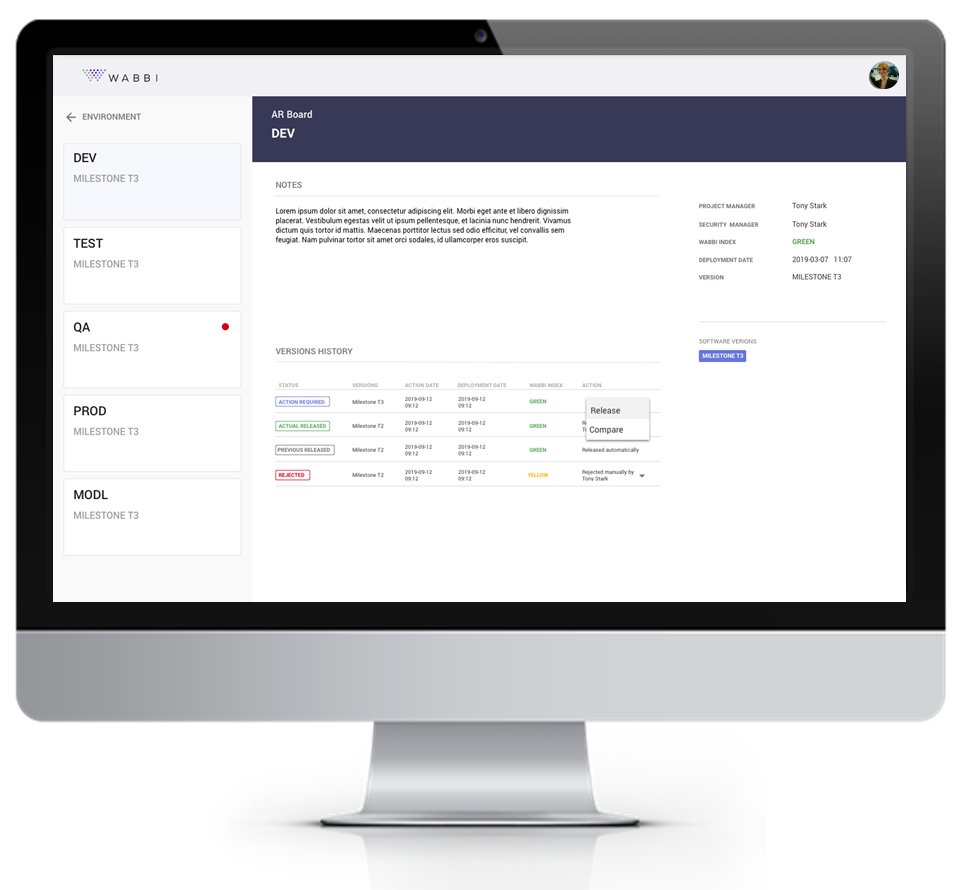 Automated policy-based governance enables application security to be integrated into your CI/CD pipeline delivering the security standards status of the projects and features for go/no-go decisions. If it's not up-to-snuff, Wabbi tells you what you need to fix to be able to go to release.