continuous security platform
One program.
One platform. 
With Wabbi you can manage all components of your Application Security program in a single platform, ensuring frictionless end-to-end integration into your existing DevOps workflows. 
Achieving continuous security can have a massive impact on your business.

Translate security policies into development processes, automate the workflows required to implement them, orchestrate the necessary actions to satisfy them and track and monitor them to keep pace with both development and the dynamic nature of security.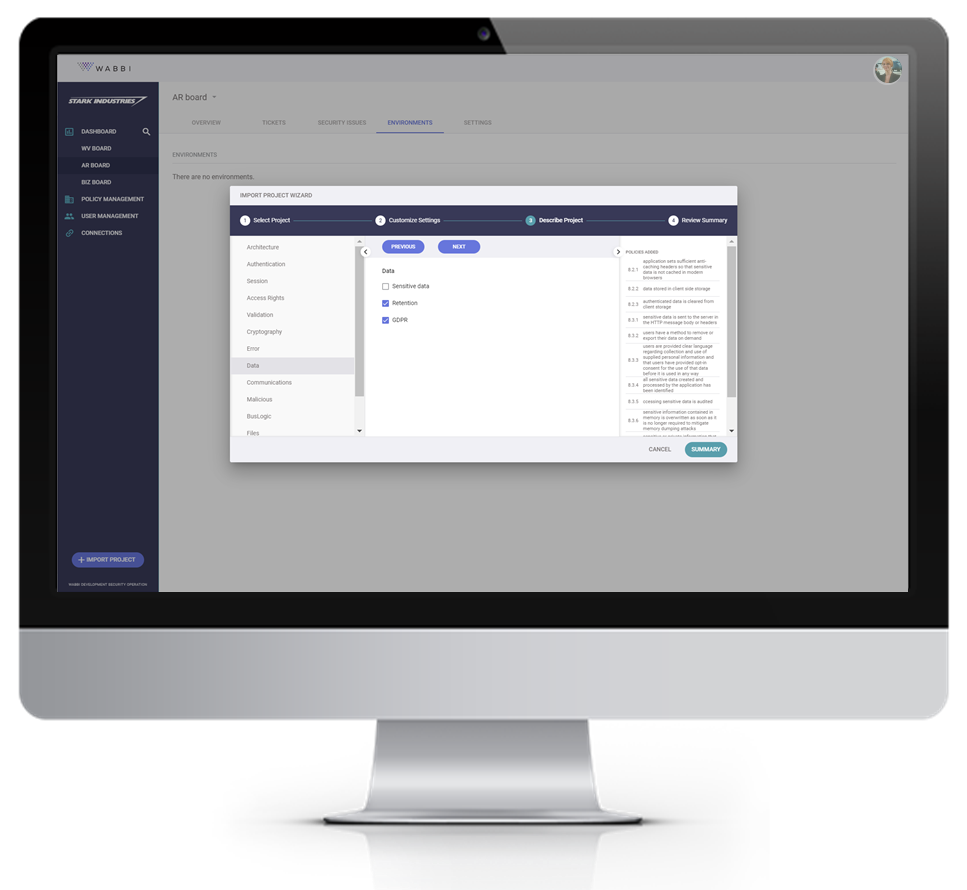 Automatically assign a custom security profile at the project, service or asset level that will orchestrate the end-to-end process based on the design attributes.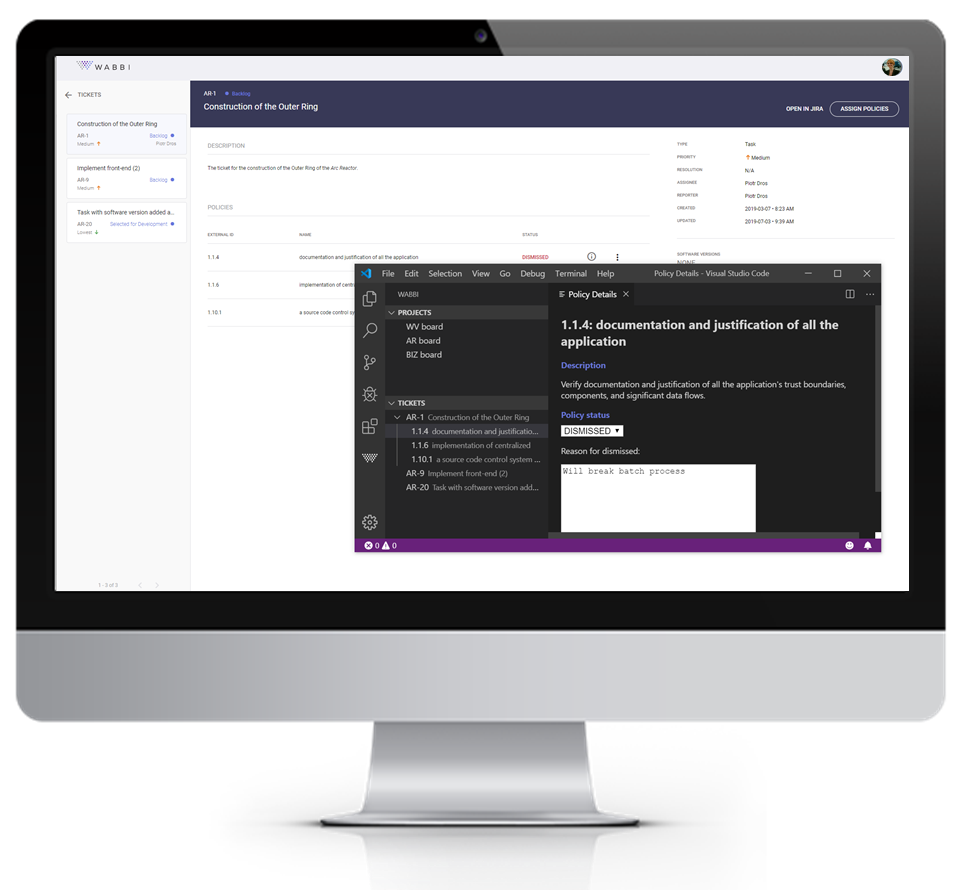 Enable developers to see and attest to their feature-specific application security policies as they need to complete them – not before or after – and then orchestrate the workflows behind the policies, right in the tools they already use.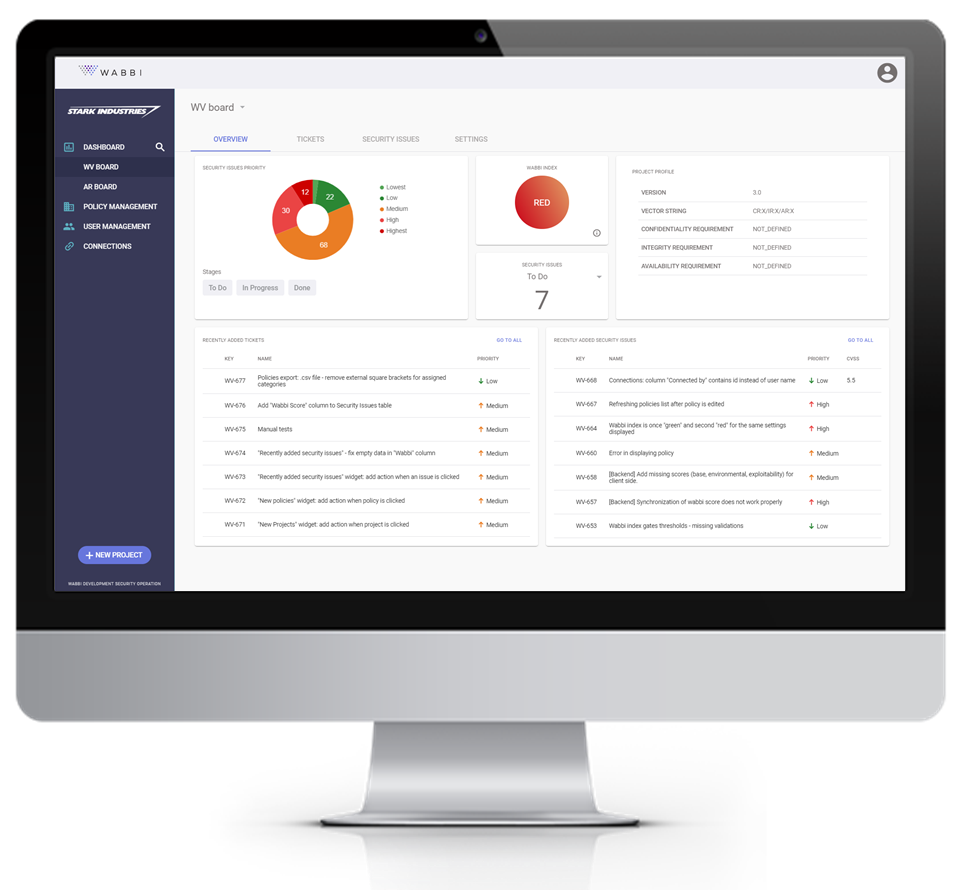 Correlate, deduplicate, and analyze AST results, policy exceptions and security issue in the context of each project for remediation prioritization and security debt management.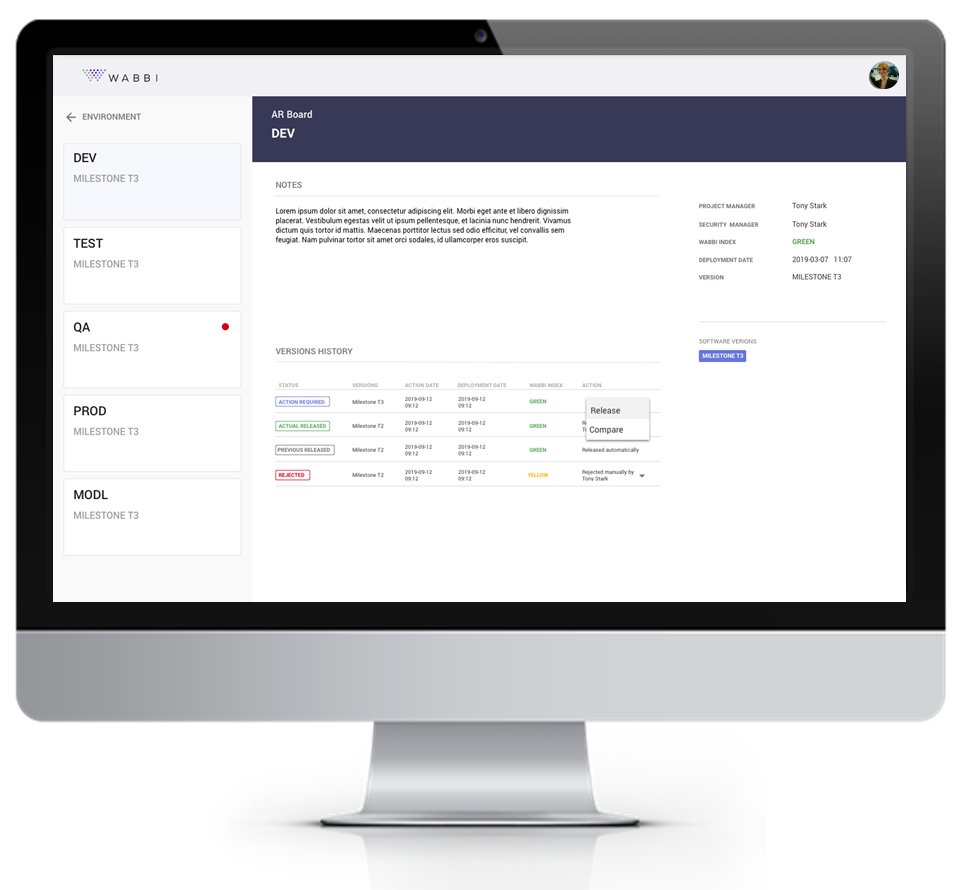 Automate go/no go decision for the release by managing the end-to-end security release process. Quickly understand which policies have been followed, which haven't, and how to keep code shipping. 
As changes occur to code or security policies, or new vulnerabilities arise, dynamically push the most up-to-date security standards and automatically re-prioritize security debt to bring applications back into compliance.