In a perfect development world, security is an integral part of the process and is integrated into the complete software development cycle. With practicing this approach, development teams implement security protocols and have a clear understanding of policies and...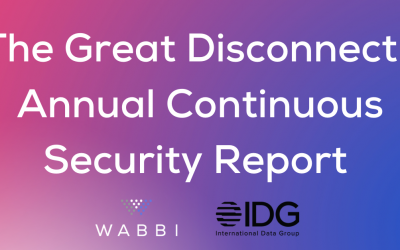 Continuous Security is a Catalyst for Automated Collaboration and Has Decreased Vulnerabilities by 50% BOSTON, March 24, 2022 /PRNewswire/ -- Wabbi, the leading continuous security platform, today published new research with IDG that finds companies utilizing...
By Hannah Green - Inno Reporter March 03, 2022 Our Boston Inno Madness competition is here. We've got 64 local companies vying for the coveted title of 2022 Inno Madness champion. What is Inno Madness? Inno Madness is our friendly, bracket-style challenge where...
BOSTON (PRWEB) JANUARY 18, 2022 - Chief Operating Officer, Chief Revenue Officer, and Chief Financial Officer join Wabbi leadership team at a time of heightened growth in putting SecDevOps at the forefront of automating application security programs. Continuous...
This article first appeared on VMBlog at this link The shift to remote work in 2020 moved digital transformations into high gear. However, as organizations eye the finish line, they realize the bottlenecks they removed to streamline development operations are just...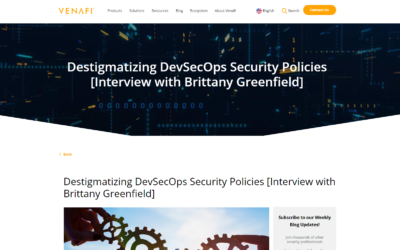 Wabbi Founder & CEO, Brittany Greenfield sat down with Helen Beal, Chief Ambassador for the DevOps Institute for Venafi to discuss Application Security policies and the future of AppSec.  Helen: Is security a functional or non-functional requirement and why?...